Texlock
More than just a bicycle lock - Flexible, secure, beautiful.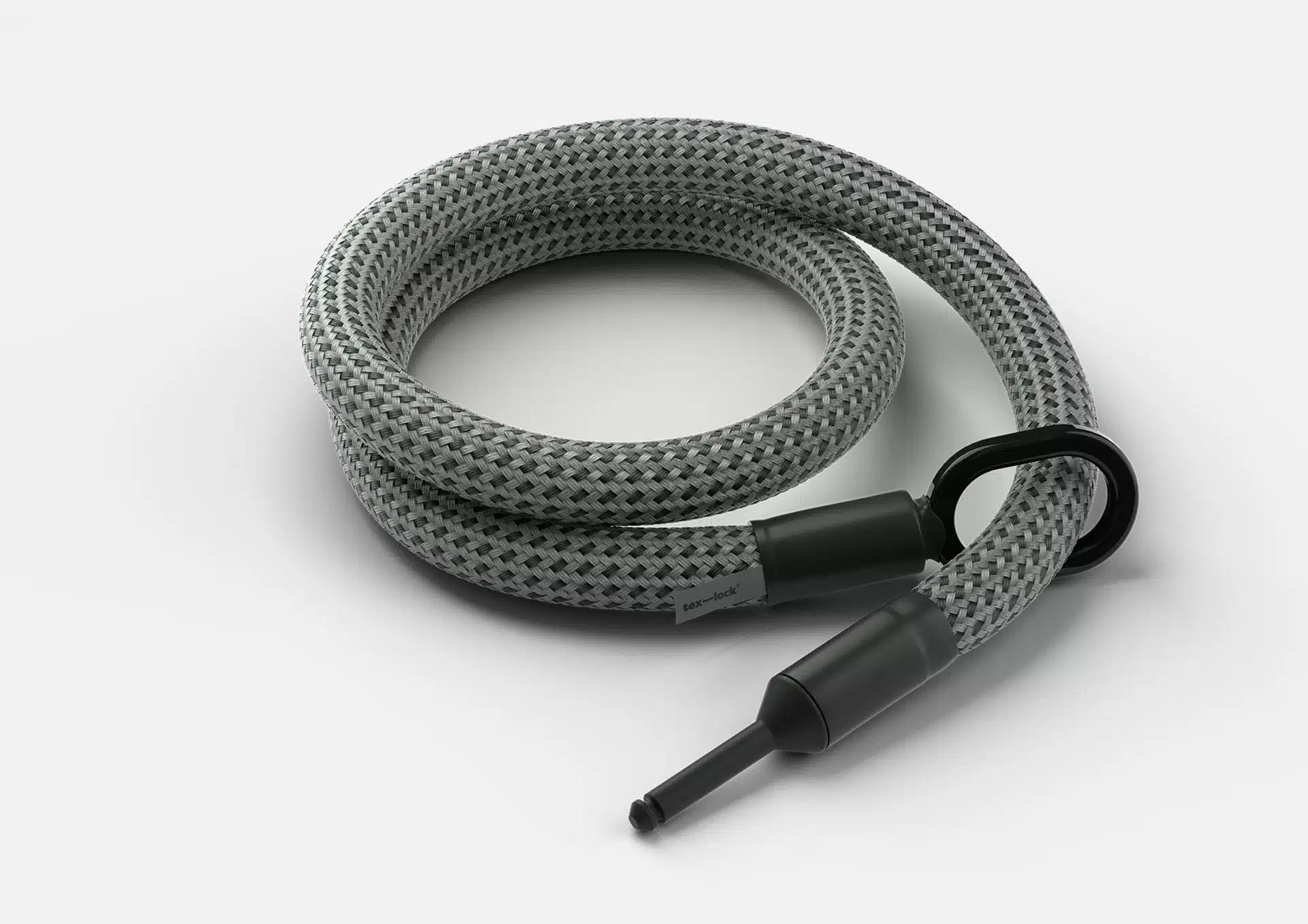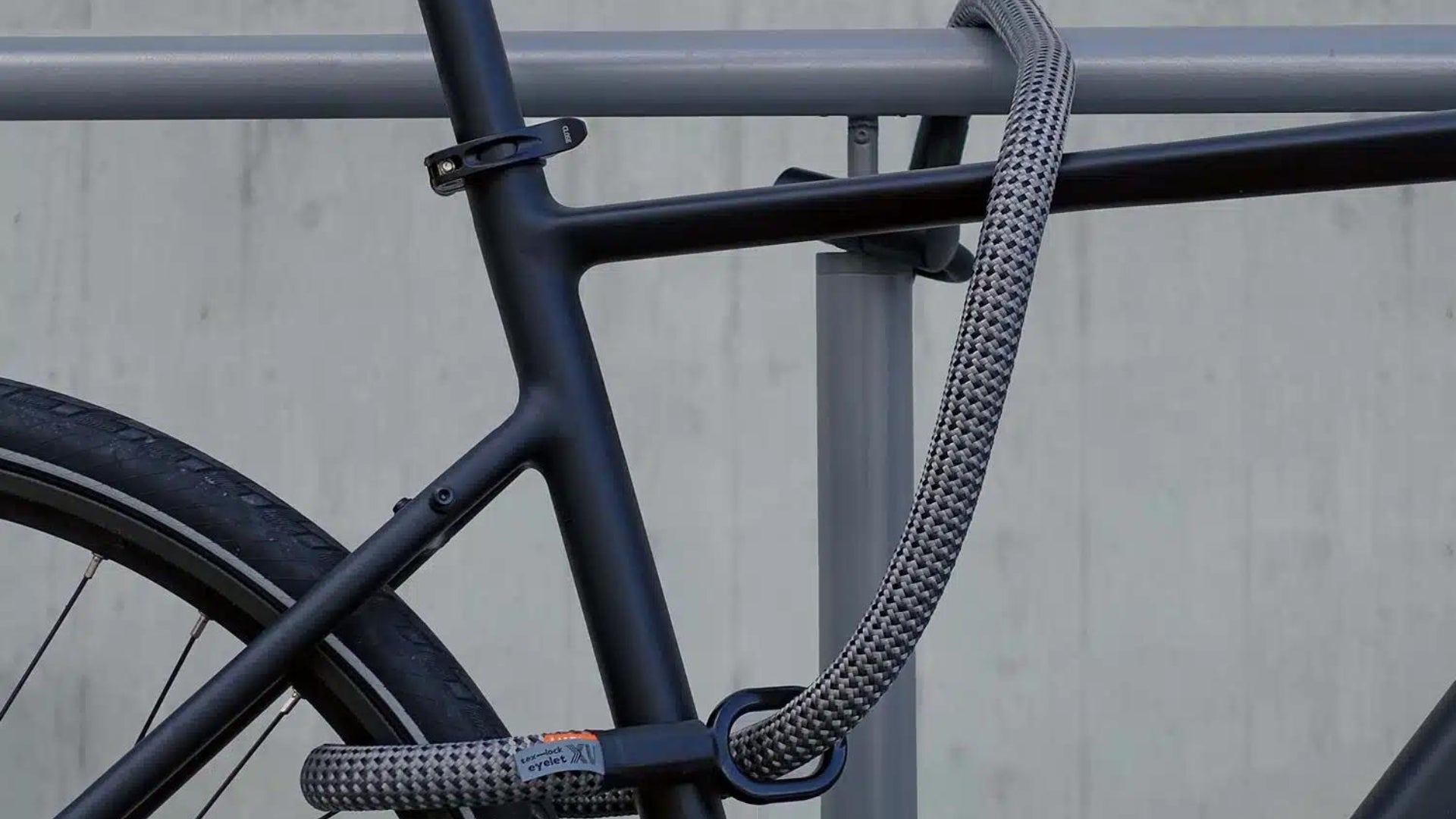 Description
Introducing tex-lock mate: Your Ultimate Flexible Frame Lock Extension!
Price: 120,00€
Tired of limited locking options with your frame lock? Say hello to tex-lock mate, the innovative and versatile frame lock extension made from high-quality textile. With a rubberized metal loop on one end and a hardened universal bolt on the other, this textile rope seamlessly complements all common frame locks, allowing you to enhance your bike's security effortlessly.
Measuring a practical length of 120 cm, you'll find a sturdy object to secure your bike with ease wherever you go. The robust high-tech textile rope with a hardened steel core is a fortress against attacks from saws, cutting tools, and even fire, protecting your frame from scratches and ensuring your bike remains where you left it.
With tex-lock mate, your bike is shielded from being pushed or carried away, providing you with peace of mind wherever you park.
But that's not all - practicality meets style with tex-lock mate! Choose from 4 beautiful colors: electric grey, chateau red, morpho blue, and classic black, allowing you to match your bike's aesthetics seamlessly.
Weighing in at a mere 1,040 grams (excluding frame lock), this lightweight companion easily folds into the included transport bag while you ride.
We care about your convenience, so we are offering the transport bag absolutely free with your tex-lock mate purchase!
tex-lock mate Features at a Glance:
Textile rope with metal loops and universal bolt
Available in 4 beautiful colors: electric grey, chateau red, morpho blue, and black
Universal length: 120 cm
Weight: 1,040 grams (excluding frame lock)
Package includes: tex-lock mate flexible frame lock extension and a complimentary transport bag in black (Note: Frame lock not included)
Upgrade your bike's security and style with tex-lock mate. Secure your ride and ride with confidence!