BOOKMAN LIGHTS
Rechargeable LED bike lights in high-powered designs engineered for long and reliable run times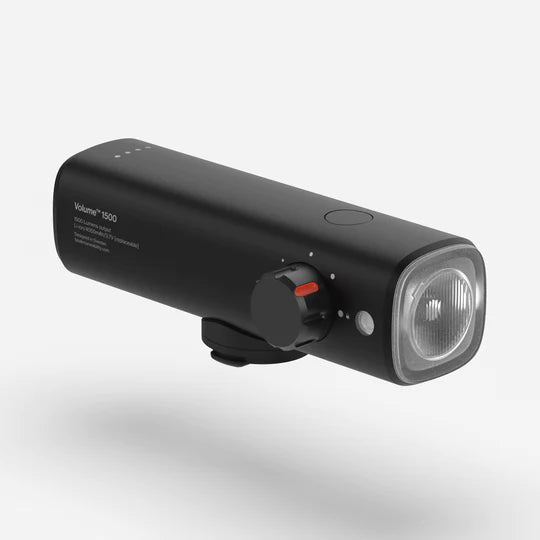 Description
Now open for Pre-order with introductory price. Use code "volume" in checkout to get 15 % off and be among the first to get delivery. Lights will ship September 2023.
Targeted towards the most demanding cyclists, the Eurobike Award winning Volume™ 1500 sets a new standard for high performance bike lights. With 1500 lumens and the efficient beam pattern this light is amazingly powerful. It has a high capacity battery (4000 mAh) and the possibility to bring extra batteries for the ride. With the Power wheel (patent pending) the light is a dream to operate, also with gloves.
Equipped with the garmin mount standard and and allen key operated mount for the bar. A go-pro compatible adapter is included for attaching to a helmet mount or go-pro handlebar mount (these are sold separately).
Volume 1500 is designed for durability and is equipped with an aluminium body for sturdiness and efficient heat dissipation.